Bonjour! J'ai complètement oublié de vous présenter mes deux dernières créations de mars pour Scrap FX. Je vous présente donc aujourd'hui la première!
Hello! I completely forgot to present my last two creations of March for Scrap FX. So today I introduce you the first of two!
J'ai débuter ma page avec un papier aquarelle. J'ai utilisé un stencil "Brocade Lace" de Scrap FX avec du modeling paste. J'ai ensuite utilisé deux couleurs d'encre que j'ai appliqué à l'aide d'un pinceau aquarelle.
I started my layout with a watercolor paper. I used a "Brocade Lace" stencil from Scrap FX with modeling paste. I then used two colors of ink that I applied using a watercolor brush.
J'ai par la suite fait un mélange avec des Art Stones et des Arts Stones Mini de Prima Marketing, que j'ai mélangé avec du gel médium transparent. Avant de faire sécher, j'ai saupoudré de la poudre à embosser de Stampendous!. J'ai ensuite collé un flocon de neige à paillettes que j'aime beaucoup!
I made a mix with Art Stones and Arts Stones Mini from Prima Marketing, which I mixed with transparent medium gel. Before drying, I sprinkled Stampendous! Embossing powder. I then glue a snowflake to glitter that I like very much!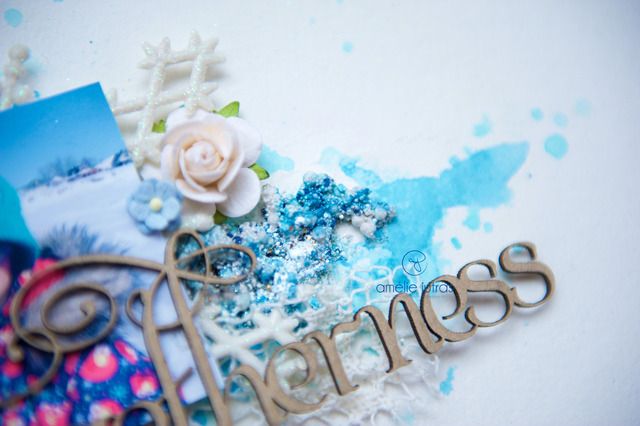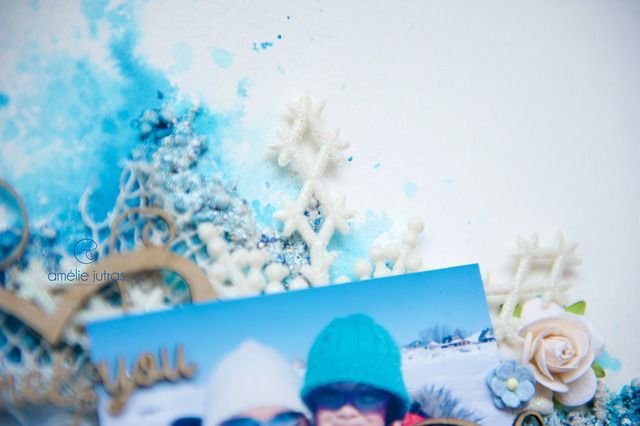 Comme chipboards de Scrap FX, j'ai utilisé pour mon titre le mot "Togetherness". J'ai aussi utilisé le "Celebration of heart" et un mot provenant du kit "#Love". J'ai laissé mes chipboards naturels.
Like Scrap FX chipboards, I used the word "Togetherness" for my title. I also used the "Celebration of heart" and a word from the "#Love" kit. I left my natural chipboards.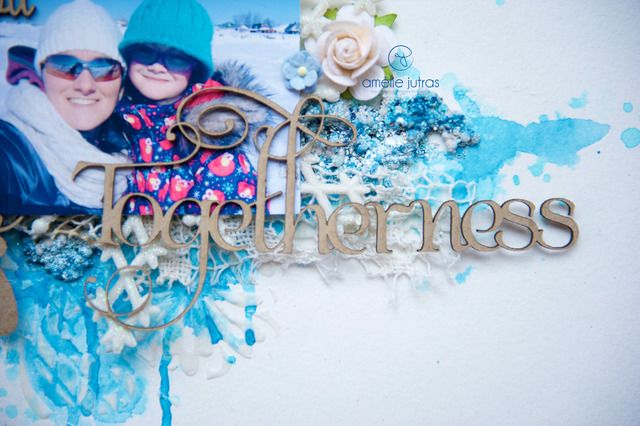 Pour finir, j'ai déposer quelques fleurs, dont une fait à la main en foamiran. J,ai aussi utilisé un magnifique badge de flocon de neige!
Finally, I put down a few flowers, one handmade in foamiran. J, also used a magnificent snowflake badge!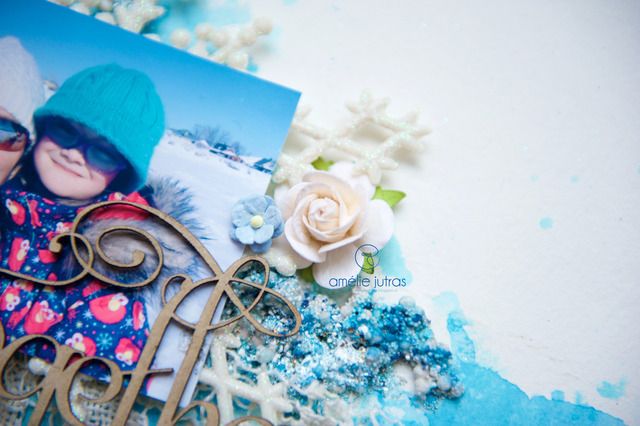 Merci de votre passage!
Thanks for coming!